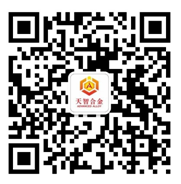 Identify QR Code to follow us for more information
Add:No. 2, Science and Technology Industrial Park, Luojiang District, Fujian Province Tel:0595-22830333 E-mail:379556613@qq.com
Focus on Wechat Public Number
Master real-time information


Luojiang District-Fujian Province-Quanzhou City
description of job
Job Type: Production Clerk
Release time: 2018-09-25
Effective date: 2018-10-25
Basic requirements: age is not limited to gender
Working location: Quanzhou Luojiang District
description of job:
First, job responsibilities:
1. Responsible for assisting the head of the manufacturing department in the statistics of production data, production information analysis and production report preparation;
2. Responsible for statistical work, report production daily, weekly and monthly reports, prepare material consumption reports, do all kinds of data statistics, analyze statistical data, and provide statistical data needed for work decision;
3. Responsible for the communication of the production workshop production plan and check the statistical work;
4. Responsible for the supervision and formulation of the operation of the manufacturing department system, the filing and filing of various documents and materials, and the placement of new employees.
Second, job requirements:
1, skilled use of computer office software (EXCEL, WORD, etc.).
2. Be serious, be careful, and have a strong sense of responsibility.
Third, salary treatment:
1, the trial period of 2800-3600 yuan
2, after turning positive 3500-5000 yuan
working address:
Road 2, Science and Technology Industrial Park, Luojiang District, Quanzhou, Fujian