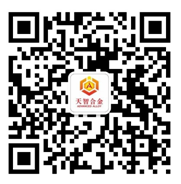 Identify QR Code to follow us for more information
Add:No. 2, Science and Technology Industrial Park, Luojiang District, Fujian Province Tel:0595-22830333 E-mail:379556613@qq.com
Focus on Wechat Public Number
Master real-time information

Leading products continue to rise in price, passive components are expected to continue to improve
The second half of the year is the traditional peak season of the market. Considering that tight supply and demand can not be resolved in the short term, product prices will continue to rise, and leading performance is expected to continue to improve.
China-EU Superhard Materials Innovation Research Institute plans to settle in Zhengzhou
Before the meeting, the delegation went to the Xinda Advanced Technology Research Institute, Zhongnan Jiete Superhard Materials Co., Ltd. and Zhengzhou Huajing Diamond Co., Ltd. for on-the-spot investigation and face-to-face communication with six superhard materials companies.
2018 China's powder metallurgy industry market scale and future development space forecast for future application areas
Powder metallurgy belongs to the sunrise industry of modern industrial development. It is a process technology for making metal materials, composites and various types of products by forming or sintering metal or metal powder (or a mixture of metal powder and non-metal powder). . In 1890, a tungsten bulb was successfully fabricated by powder metallurgy, marking the birth of modern powder metallurgy.