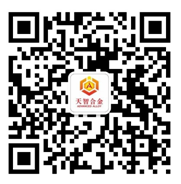 Identify QR Code to follow us for more information
Add:No. 2, Science and Technology Industrial Park, Luojiang District, Fujian Province Tel:0595-22830333 E-mail:379556613@qq.com
Focus on Wechat Public Number
Master real-time information

TIZ-ADVANCED ALLOY TECHNOLOGY CO,LTD was officially registered in December 2013 with the approval of the Luojiang Industrial and Commercial Bureau of Quanzhou City, Fujian Province. The company is a private enterprise with high-tech new materials industry as its core business. It is located in the Science and Technology Industrial Park of Luojiang District, Quanzhou City, Fujian Province. The factory covers an area of 4,000 square meters with a total investment of 35 million. The main products are high-tech special alloy materials and special alloy materials. product. The company's products are widely used in aerospace, information communication, power electronics, metallurgical machinery, petrochemical, energy transportation, environmental protection and other high-tech fields.
TIZ alloy's corporate culture philosophy is: "Honesty, innovation is the soul, continuous improvement, the pursuit of excellence." The course of action is: taking science and technology innovation as the forerunner, we will make "high-quality products, create high-quality enterprises, and build high-quality alloy material brands" as TIZ's corporate goals and social responsibilities.
The company's main technical team has many years of practical experience and theoretical level of elites, strong technical force, and invited many well-known professors in the field of materials science as TIZ company's technology consultants and technical guidance, laying a solid foundation for the company's long-term development. . At present, the main products of TIZ alloy are: ultra-fine stainless steel powder series for MIM; soft magnetic powder series for inductance; alloy carcass powder series for diamond super-hard tool, and other special metal-alloy powder products customized by customers.
TIZ alloy has domestic high-quality water-gas combined atomized alloy powder production system, as well as a variety of advanced powder materials and alloy function testing equipment, and established a complete product quality analysis method and quality standard system, which can fully ensure customers. Provide high quality, high stability products.
TIZ's goal is to become a well-known domestic high-quality new material enterprise integrating R&D and production. We will adhere to the concept of technological innovation, customer-oriented, and return to society, share growth with new and old friends, mutual benefit and win-win, and make unremitting efforts for the technological advancement and industrial development of China's high-tech materials industry! Make the greatest contribution to the company's social benefits!