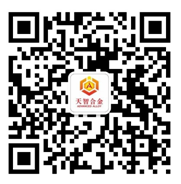 Identify QR Code to follow us for more information
Add:No. 2, Science and Technology Industrial Park, Luojiang District, Fujian Province Tel:0595-22830333 E-mail:379556613@qq.com
Focus on Wechat Public Number
Master real-time information


Luojiang District-Fujian Province-Quanzhou City
description of job
Job Type: General / Operator
Release time: 2018-09-25
Effective date: 2018-10-25
Basic requirements: age is not limited to gender
Working location: Quanzhou Luojiang District
description of job:
Job requirements: Male, age 18 to 40 years old, high school education or above, hard work, hard work, team spirit.
Salary treatment: The monthly comprehensive income during the probation period is 2800~3600 yuan (the trial period is one to three months), and the monthly comprehensive income after the probation period is 4500~5800 yuan.
The company's employee benefits are as follows:
★ Attendance Bonus: When the total number of employees' attendance days is not less than the number of full-time days in the month, the company will also give 200 yuan attendance bonus.
★ Post Bonus: The company enjoys different post subsidies according to different positions, different positions and different types of work.
★ Overtime bonus: The monthly cumulative attendance exceeds the number of full-day days of the month, and the overtime bonus is calculated according to the actual number of days exceeded.
★Working age bonus: The company enjoys the service age subsidy according to the service life of the employee. The employee's monthly salary is 100 yuan for the employee who has worked for 1~2 years, the employee's monthly salary is 300 yuan for 3~5 years, and the employee's monthly service age for 6 years and above. The bonus is 500 yuan.
★ Night shift meal supplement: The staff of the night shift will be compensated according to the standard of 6 yuan per shift per shift.
★ Living conditions: Free accommodation (4 people in a dormitory, including air conditioning, water heater, internet); free working meals (with billiards, table tennis and other entertainment facilities in the dining hall)
★Social security: signing a formal labor contract after entering the job, after the probation period, according to the unified standard, the employee purchases "five insurances" (endowment, medical care, work injury, birth, unemployment)
★ Rest vacation: 4 days off (if the company orders are busy, it needs to work overtime, according to the overtime pay), according to the national legal holidays, and there are marriage leave and funeral leave system.
★ Training promotion: provide various staff quality training, job skills training, and regularly hold skills assessment, qualified to be promoted
Contact: Miss Wen Tel: 18620504958
Work location: No. 2 Road, Science and Technology Industrial Park, Luojiang District, Quanzhou, Fujian Province
Getting There: Take the K307 road to the Red Star Macalline in the city; take the 11th, 45th, and 42nd roads and get off at the Xingzhai intersection. Walk to Anhe Road and turn right at the intersection of Dahua Home Textiles. The company can be reached in 300 meters.